Webinar – Volatility in Oil Markets: Understanding the Recent Volatility and What to Expect Going Forward
Dr Carole Nakhle, CEO of Crystol Energy, will discuss the recent events and their implications for the future of the energy sector and the global economy in a webinar hosted by the CFA Institute on Tuesday, 28 April 2020.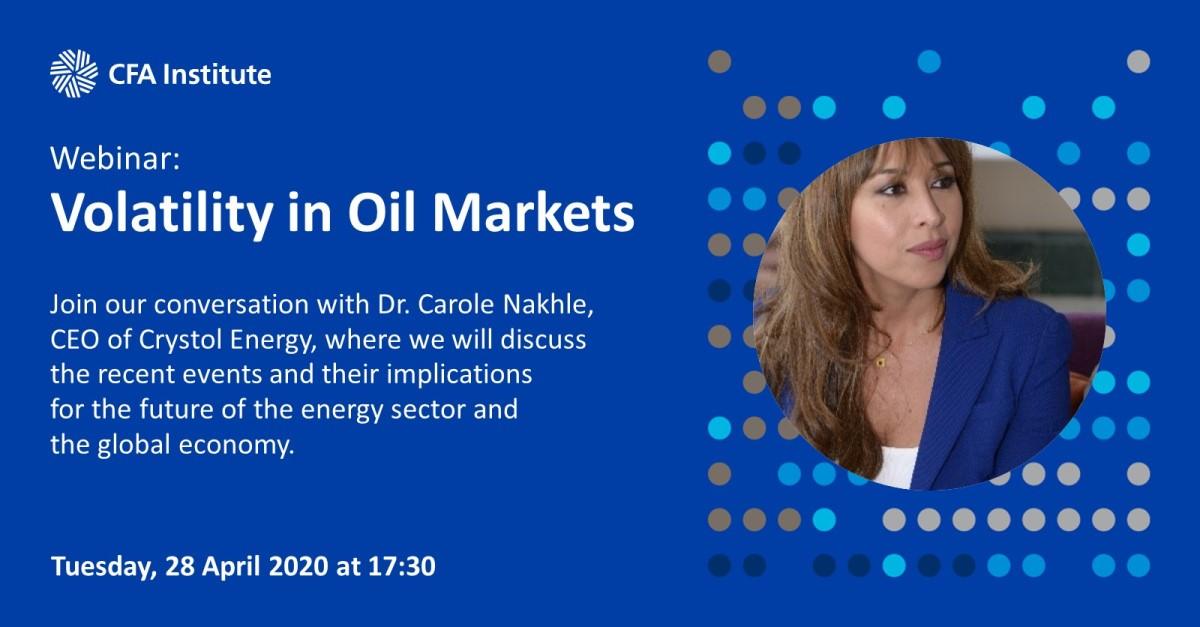 CFA Institute is the premier global association for investment management professionals providing research and working to support development of policy measures to address the functioning of markets and financial systems during this time of instability.
To register for the webinar, visit the link.
Related Analysis
"What Are the Medium-Term Implications of Saudi Arabia's Oil Price War with Russia?", Dr Carole Nakhle, Apr 2020
"A Saudi-US-Russia Oil Deal Is Not a Good Idea", Christof Rühl, Apr 2020
Related Comments
"US WTI prices move in negative territory for the first time in history", Christof Rühl, Apr 2020
"Gulf Intelligence Energy Markets Commentary – Historic OPEC+ Deal", Dr Carole Nakhle, Apr 2020