In this commentary to the Gulf Intelligence, Dr Carole Nakhle, CEO of Crystol Energy, discusses the latest market developments in global economy and oil industry.
Dr Nakhle comments on the impact of the second round of nationwide lockdowns on economy, the recovery path ahead, and the US elections. She also talks about oil demand, oil inventories, as well as OPEC+'s wait and see game before the group decides on any production changes taking place from January 2021, stating that the group is not in an easy position at all after taking on the responsibility to stabilise the markets.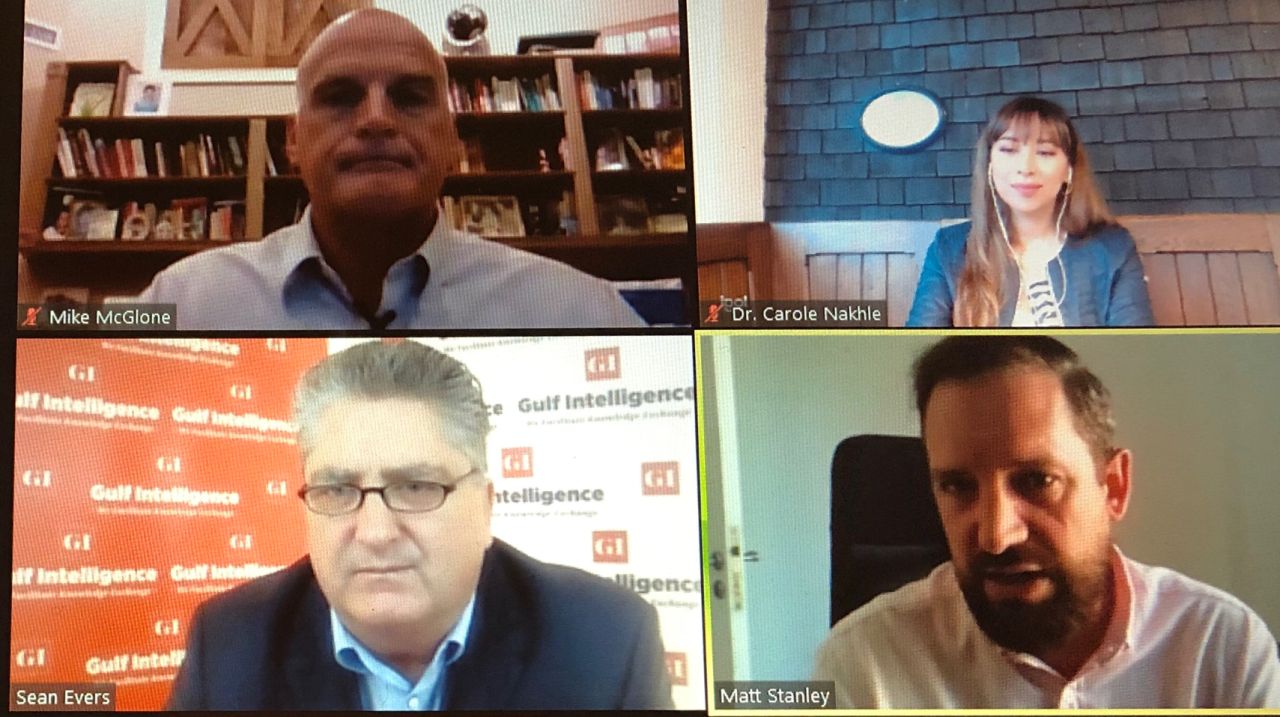 Dr Nakhle further discusses the third quarter financial results of Saudi Aramco, supporting that while the company might be in a better position than its private rivals for the time being, it might start feeling more pressure – unless the situation improves – as the government depends on the company's oil revenues to run the economy.
She is joined by Matt Stanley, Director at Star Fuels, and Mike McGlone, Senior Commodity Strategist at Bloomberg Intelligence. Sean Evers, Managing Partner at the Gulf Intelligence, moderates the discussion.
Related Analysis
"Oil Market Outlook: Expectations and Realities", Dr Carole Nakhle, Oct 2020
"Oil market outlook: sailing in the dark", Dr Carole Nakhle, Sep 2020
"Oil market outlook: A cautious global recovery", Dr Carole Nakhle, Jul 2020
Related Comments
"Webinar: Covid-19 and the Energy Industry – A Transitory Shock or New Path", Nov 202