Dr Carole Nakhle, CEO of Crystol Energy, is quoted in this article written by Andreas Exarheas from RigZone commenting on the latest step by the Chinese government to curb graphite exports.
China's share of global extraction of selected minerals, 2022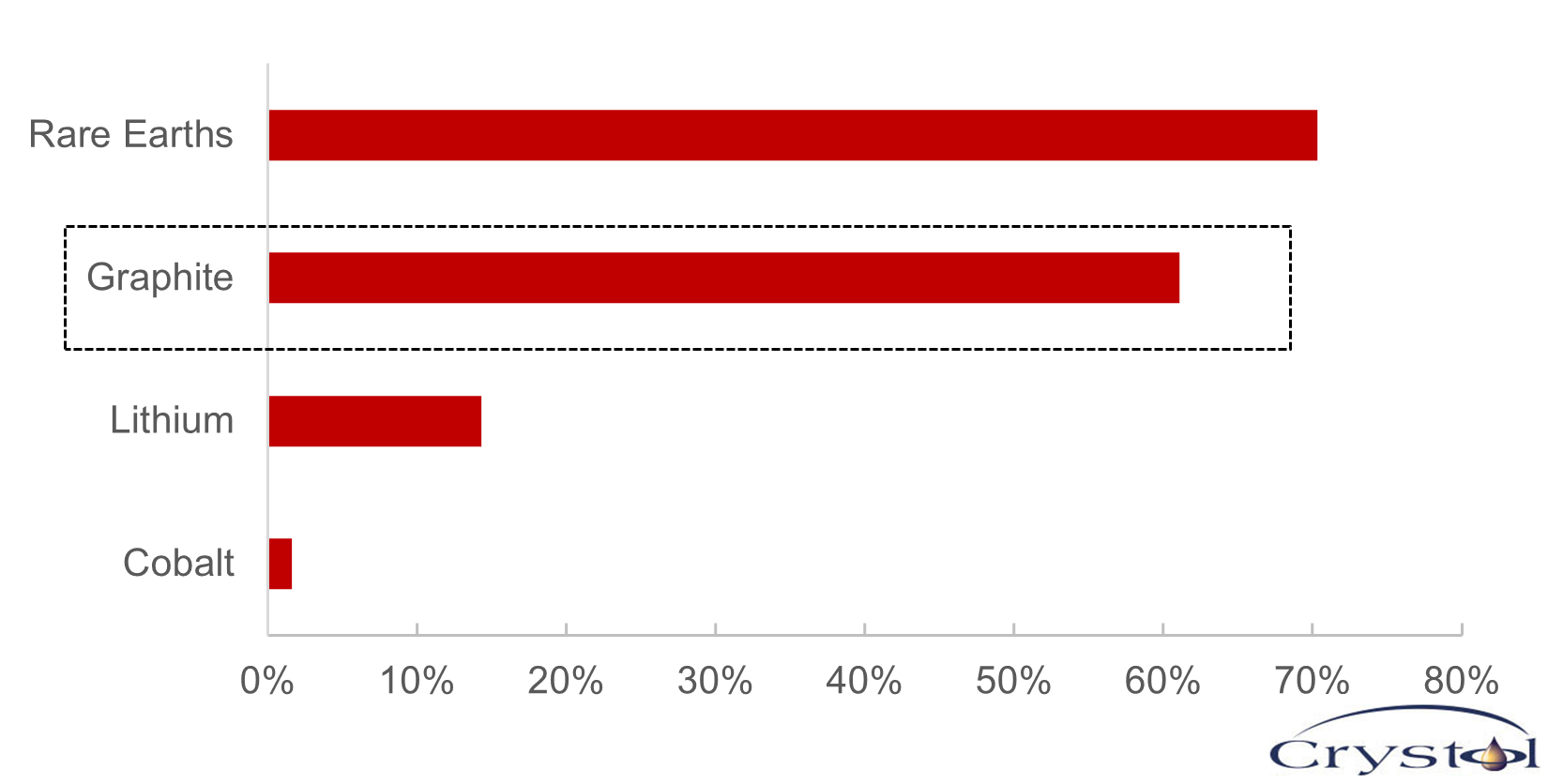 According to Dr. Nakhle, graphite is an important component for electric vehicles' battery. Therefore, a curb in the supply of the material originating from an important supplier that is China will increase its price and therefore the cost of production of batteries, particularly for non-Chinese producers. However, it is that same price signal and the concern of customers about security of supply that will also encourage the development of alternatives supplies, which is desperately needed to support security of supply for the energy transition.
On whether China's export curb will affect oil and gas operations, Dr. Nakhle highlighted that graphite is also used in oil and gas operations but noted that it is not as critical as for electric vehicles. The curb risks slowing down the global expansion of electric vehicles production (by increasing the cost and disrupting production) – which are an existential threat to oil demand. But that would require the controls to remain in place for a long period and no alternative supplies are found.
Breakdown of minerals used in electric vehicles vs conventional vehicles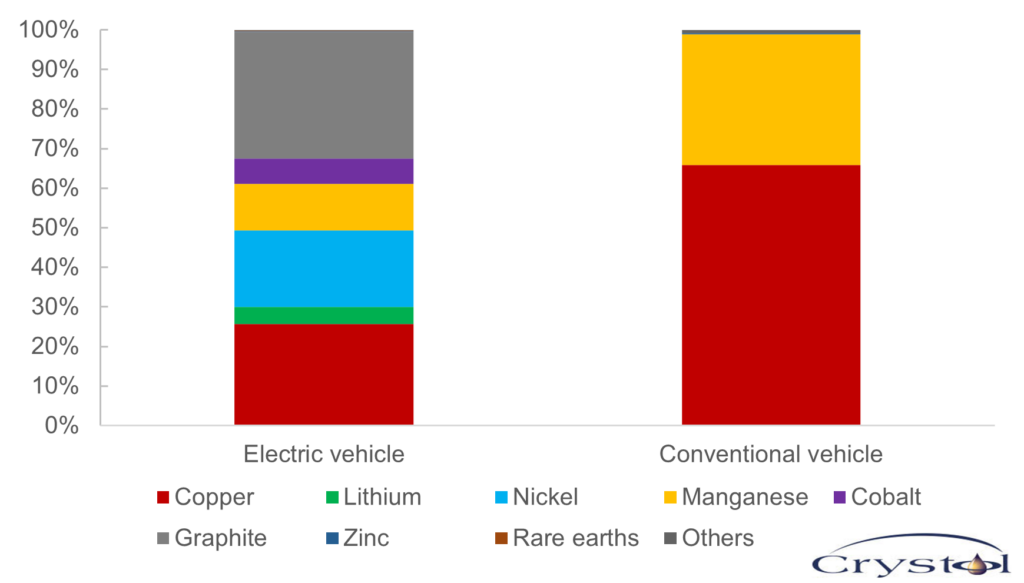 Source: International Energy Agency